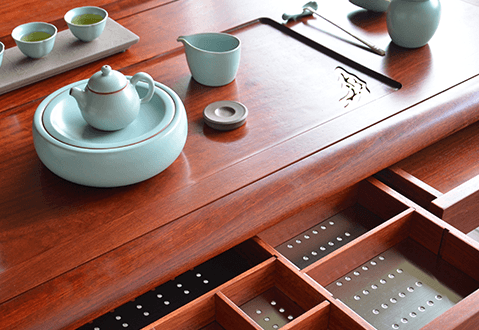 Insistence
Solid wood furniture that breathes and shares the breath of the Forest.
We have enjoyed wood crafting experience for more than half a century. We insist on using the best crafting methods and the most explicit manufacturing. Wood is the most natural building material. Owning a piece of wood furniture is like bringing the forest air back home. The smell of wood, best accompanied by the aroma of tea, feels like sneaking in a little bursting green in the bustling city life.
Furniture is so close to people's life. In addition to people's insistence on passing down the lifestyle of wood, people also need to take care of every piece of furniture with the utmost sincerity and kindness.
Kindness of Handicraft, Exquisite Truthfulness.